ABOUT ME
Who I am, what I do
Like Genet said, "I've always been writing, even before I ever tried to write anything. The career of a writer doesn't begin at the moment he begins to write. The career and the writing may coincide earlier or later."
Curt Eriksen
Writer, Martial Artist & Salsero
I was born in Kansas and grew up in the Midwest, where I studied at the University of Missouri in Columbia. While pursuing a PhD in the field of Economic Development at the University of Maryland I realized that I had to give writing a chance. An unlikely encounter in Paris led to my application for an internship with the State Department. I was rewarded with a job at the U.S. Embassy in Monrovia, Liberia, shortly before the outbreak of the civil war there. From Liberia I returned to Spain, where I had studied abroad as an undergraduate. A friend introduced me to La Vera, in one of the poorest regions of the country. When I saw a dilapidated cottage for sale on a small piece of land in the hills above the village of Villanueva de la Vera I managed to buy it. With the help of many friends I reformed that cottage over the next two and a half decades and terraced that hillside with stone walls, converting the house and land known as Three Arches into my heart-home. Now I live between Boston—where I received an MFA from Lesley University—and the Sierra de Gredos, in western Spain.
My novel set in the Serengeti—A Place of Timeless Harmony—won the 2016 Clay Reynolds Novella Prize and was published in November of 2017 by Texas Review Press. It received a starred review from Kirkus Reviews in March of 2018 and was featured as one of their Indie Best Books of the Month for June, and later selected by the editors of Kirkus Reviews as one of their Best Indie Books of 2018, in the category of Best Indie Debut Novels for that year. A Place of Timeless Harmony was also a Finalist in the 2018 Next Generation Indie Book Awards.
My short fiction, novel extracts, poetry and political and literary commentary have appeared in the U.S., U.K., Canada, Australia, India and Spain, in numerous print and online journals, including Blackbird, Rosebud and Writer's Digest.
Besides writing I have been practicing and teaching martial arts for over thirty years. I am a certified Regional Instructor with the Federación Española de Kung-fu, Wu-shu, Taiji y Qi Gong, as well as a certified Combat SAMBO—Samozashchita Bez Oruzhiya—Instructor and lifetime member of the United States Combat SAMBO Association. In response to the record snowfalls in Boston in the winter of 2015 I sought out and found warmth in the dance community at Salsa Y Control, and I've been dancing ever since.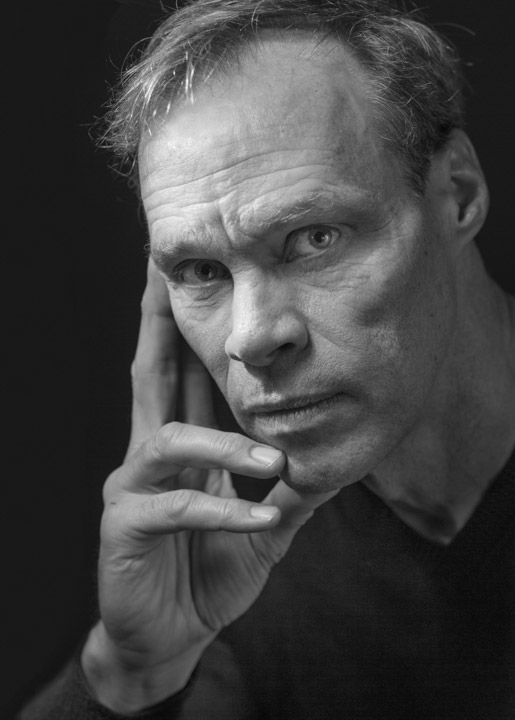 Author Photograph: Sharona Jacobs